Small studies show some benefits and potential pitfalls.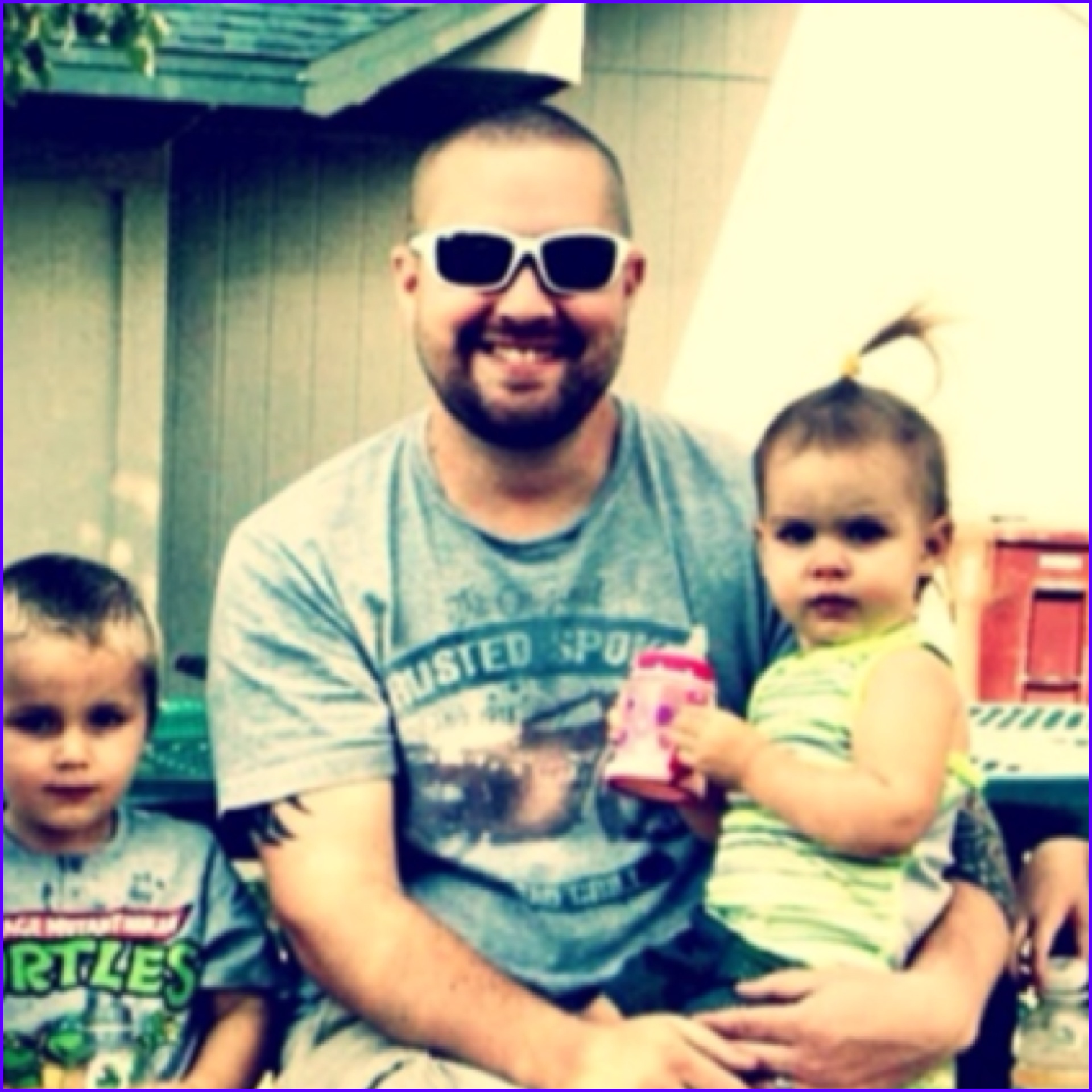 Every Sunday freestyle stew By Matt and Lentil. Please select a prefered contact method. It makes me happy and often gives vegetarian me and my vegan girlfriend new treats to eat. We love your recipes, we already have your book — delicious!!! I have recently discovered your blog and am so excited to try this amongst others.
Today's Games
Vegetarians, and especially vegans, have low blood levels of vitamin B and D, calcium and essential fatty acids, according to Dr. These vitamins and minerals play important roles in bone health and low fatty acids levels are associated with a number of cardiovascular risk factors. People who switch to either diet should fill up with more fruits, vegetables, legumes, nuts and seeds, and whole grains such as brown rice and barley instead of empty carbs like white pasta, bread or rice.
The healthy alternatives are packed with phytochemicals plant-based compounds that include antioxidants, flavonoids and carotenoids, all of which help reduce inflammation and protect the tissues from oxidation, which can damage them. Any diet, including a vegan or vegetarian one, can reap the anti-inflammatory benefits of adding certain oils. Extra virgin olive oil helps reduce inflammation and can have a similar effect of ibuprofen.
However, she advises using it at low temperatures because high heat destroys its beneficial compounds, called polyphenols — so use it in salad dressings or for tossing pasta, for example not for frying and baking. You can go vegan overnight, she adds, though doing it gradually often makes it easier both mentally and physically since suddenly cutting out meat can lead to crankiness, headaches and digestive changes. You can mix it with a soy product such as tofu or tempeh, or with seitan wheat gluten.
If you take the step to go full or part vegetarian or vegan, you may need to take some supplements, says Larson. These include omega-3 fatty acids for your heart and to protect against inflammation, iron to protect against anemia, zinc for the immune system, vitamin D and calcium for strong bones, vitamin B for energy and selenium for a healthy thyroid.
But talk to your doctor first before adding supplements to your diet. I will buy a Mate set this weekend and taste it next week. Mate - Infusion Tea from Uruguay. We are currently visiting Uruguay and will be sharing some of the popular recipes and dishes from this country. Uruguayan cuisine is traditionally based on its European roots, in particular, Mediterranean food from Italy, Spain, Portugal and France, but also from countries such as Germany and Britain, along with African and indigenous mixtures.
The first dish we are featuring is a local sandwich-like dish called the Chivito. As you can see in the picture, the Chivito consists primarily of a thin slice of filet mignon churrasco beef , with mayonnaise, black or green olives, mozzarella, tomatoes and commonly also bacon, fried or hardboiled eggs and ham. It is served in a bun, often with a side of French fries.
Other ingredients might be added into the sandwich such as red beets, peas, grilled or pan-fried red peppers and slices of cucumber. The Chivito I had was made of chicken and had lettuce and peppers as well. The chicken and bacon seemed to be grilled with the egg making the flavors quite interesting.
The word Chivito literally means "little goat" or "baby goat". It is claimed the name arose at a restaurant in Uruguay, when a patron who was from the northern part of Argentina Cordoba ordered baby goat meat "chivito" like one that she had ordered in Argentina.
She was looking for a special taste, something similar to what she had experienced in her region. But since the restaurant owner Mr. Cabrera did not have this specialty, he served his toasted bread with ham, sliced filet mignon and seasoned it with different ingredients.
If you are like me from India, then you may fine the Chivito just about OK as its not very spicy or contain any spices. I personally do not like the taste of olives so probably the next time, I will try it without the olives and with beef. If you do end up visiting Uruguay, don't miss this national treat. Stay tuned for some more dishes from Uruguay. Chivito - Sandwich Style Dish from Uruguay. Global Desi Yellow Pages - our partner site videsh.
Much love to you!! Thank you for sharing this lovely recipe. I use avocados in my raw recipes, but I never attempted to make a cold avocado soup. Your post inspired me today to try something I have never tried before. Avocado soup sounds cool no pun intended — I know my mom makes one with broccoli and avocado.
Should be the perfect thing to bring to the beach! You are artists of composition! From your recipes to you photography to your aesthetic. Thank you for the experience and for the wonderful treats. A big fan of your site. Emily- San Diego, California. Oh please pick me because I fell in love with the book when I saw it at waterstone in London!
Wee saying HI from London. Such a lovely hot night in London that I made the following from your book — strawberry gazpacho, then potato and horseradish salad with pizza with the cauliflower base with spinach and courgette topping.
It was a hit! I stumbled upon your site 2 years ago and first I was just thrilled about the pictures — that was until I read your recipes! Thanks for all the good meals! Such a nice recipe again… Good idea to put those creamy things together. Of course also I would love to get free acces to your ebook.
Thanks for all your tips for nice spots a few posts ago, those are all wonderful! It really feels a bit like a kind of Green Kitchen trip to me now: I was hoping it was going to be an ebook! Best wishes to you. I bought your amazing recipe book for a friend for her birthday, it killed me to have to hand it over! Your recipes always help me get inspired to get in the kitchen!
Chloe Hanly from Brisbane, Australia. I have been following your blog for sometime now and have tried a bunch of your recipes…they are delish!
I love avacado soup and am looking forward to making this! Thanks for all the wonderful food!! I recently made a grilled cucumber and avocado soup. Soups like this are best in summer. So light and full of flavors: I am from New York, NY and it is hot here! This recipe sounds perfect for this weather. Love your photos and recipes. I have made the banana granola 3 times already! Love the pictures and the recipe. Cold soup will be so good in the hot Arizona weather.
Rupali from Phoenix Arizona. My name is Rami and I live in Toronto, Canada. I love your recipes and this looks especially yummy for our hot weather! Hello, You are famous all over the world!
And i know why…. Beautiful pictures and good, delishes recipes!! Ellen from Arnhem, The netherlands. Love your work, cooking fom the ipad app and most of all eating the fruits of the earth and spoils of our work! Hej from Sydney, Australia! All your recipes and photos look delicious! Congratulations on the book! So happy to disover your blog. I cannot wait to try some of your recipes!
Celine from France living in LA, California. The avocado soup looks delicious. I thought your story about you and your sister was comical. Great picture despite the rush. A big thank you from the great big island of Australia!
Thank you for a great giveaway! My mouth is watering already. I missed you guys. I love to try all your recipes for my mostly vegetarian family. They are always delicious and well received. Congratulations on your book. Your recipes are very handy even with our opposite weather. I have come back to your blog to renew my passion for healthy eating, and this soup is definitely inspiring! Looking forward to trying it.
Congratulations on your first book! What a lovely accomplishment. Kathleen Henry — Produce On Parade. Hi guys, absolutely love your blog!! Would love recieve your e-cookbook! Louise from the Gold Coast, Australia. That soup looks fantastic and so does the blog. Would love to get one of the copies in my greedy paws: This is my first comment though I have been enjoying your amazing recipes for a while it all started with trying out that fantastic beetroot chocolate cake.
Thank you for all your inspiration and positivity! Anne from Melbourne, Australia: The soup looks so good!! A perfect recipe for someone living in an eternal summer. Paula, a Brazilian living in Venezuela.
Your grass appears to include pineappleweed…Matricaria discoidea, commonly known as pineappleweed…crush them and you will will know…ummm…the soup looks wonderful! So happy to have found you all. Can wait to try the soup and other recipes. Will check back often. Congratulations on all of your accolades! I love avocados and cold soups during the summer. I can see several good variations with this recipe as a starting point. Your green kitchen is so inspiring! I hope there will be a Dutch version of the book one day!
But for now I would love to win the ebook as I have just started to be a vegetarian. Simone from The Hague, the Netherlands. Thank you for offering this fun giveaway! Congrats on the published books and the ebook, and good luck with the career change: Your pictures enhance every dish and just beg you to make it! Love your tumeric lassi recipe…yum!!! Thank you, Brenda Arizona, U. Marie fra Oslo, Norge. Hi, my name is Sarra and I am from Germany. I love your blog and I would be totally thrilled to get my hands on your book!!!
I only saw the beautiful pictures And Fell in Love. YUM, looks delicious as always. I was actually going to buy your book, but winning one is way cooler: Que ce soit les photos ou la recette: The photo as the recipe: And im so excited for the chance to win a copy of your e-book!!
Nicole from Canberra Australia! Oh this looks loverly. Love your app and your blog updates — always inspiring during a boring work day. Have to try hard not to get distracted. Would love to win the ebook! The photography is so beautiful and the recipe looks delicious as always. Anusha from United States. This cold soup looks and sounds delish! Love all of the main ingredients. Just found your blog today and really am enjoying it! Your e-cookbook would be wonderful!
Leslie from Arkansas, U. Cold soups in the summer are my favorite! And avocado always makes them so creamy. Beautiful and refreshing sounding. I like the flavor swap of lime, which I currently use in cold avocado soup, for coconut milk. Looking forward to trying it out. I had a great chilled avocado soup the other day, but this sounds even better! Haven from Portland, Ore. Everything you create is beautiful and special. I love your style of living and wonderful recepies with pictures.
Looks delicious and fresh: Please put my name in! It seems both but I know what opens my heart complete — it is some glances of your daughter because I have a son of the same age. And it would be good to get the book: I would love to win a digital copy of your book! I would love to win the book. Tills jag hittade er sida! Här finns ju massor av härliga recept att prova sig igenom! Tack för en fin blogg!
En e-bok med fler av era recept hade ju inte heller varit fel! Jag finns i Linköping, Sverige. Thank you for all the wonderful recipes. I am going to try this soup tonight! I would love to be entered into your drawing. Thanks for the opportunity. For few months, I have food intolerances: Well i have to tell you that your blog for me is like getting distracted a lot and just browse through all your amazing stories, photos and recipes.
Have a great day. Recently came across your blog and am a huge fan! Would love your eBook! Beautiful pictures, beautiful soup. Looking already forward to trying this recipe. Chilled soups are always a winner during summer time! My name is Jacqueline Correa and I have been wanting to get your cookbook! Hope this is my chance!
I am from Miami, FL and love your inspiring food! THanks for all you do! Your blog is amazing and the recipes all look so delicious, and those that I have tried certainly taste delicious! I am currently making the banana granola here in Reyjavik, Iceland: Hi My name is Kate Samways. I love your blog its been an inspiration for me for a while. I would like to take a part in your giveaway and win your amazing book.
I found out about your blog recently and got caught by your original recipes and beautiful pictures. Love your site, recipes, and pics. Would love the book: This soup looks beautiful and sounds amazing, as it is nearly 90 degrees fahrenheit and my air conditioning is broken! Cant wait to have your book or giveway ebook looks even better!! Just made this soup. So this soup was perfect to help with our degree weather. Beautiful photos, as per usual!
I feel refreshed just by looking at them. Your blog and apps are amazing!! I am really looking forward to try this recipe over the summer!! I am from Canada and live in Montreal, in the province of Quebec. Dvora, currently Melbourne, Aus love that the free e book giveaway is on a post for Avocado soup!
My first visit to your blog. Beautiful recipes, food styling and photography. Will add it to my morning reads. Oh I am from Cambodia. Hoi, geweldige blog, bedankt dat jullie deze heerlijke recepten met ons willen delen. Hey there, this is Henness from Hong Kong!
Would love to get a hold of the e-book so we have more recipe ideas to attract guests at Pink Season to engage in cooking! Thanks for the amazing pictures and new cooking ideas: I discovered your blog this week-end and I really missed out something! I tried out two of your great recipes the same day and more are to follow … Great recipes, great photos. I have long enjoyed your blog, and this entry is no exception. Thank you for your delicious recipes, and beautiful photographs.
In fact my whole family thanks you, and I am so excited about your book! Anything avacado has got to be good! Just discovered your blog via Pinterest! Love your anecdotes, recipes and beautiful photos!
So glad I found it. All the very best in your jump to freelancing. I am sure you will do great. This recipe looks like a great idea for lunch today. Off to make it now, but glad I am still in time for the draw for the book. I live in Canada….. I love the cover on that one! I live in Boca Raton, Florida. I just discovered you through the Food and Wine article. Florida … I love the way your picture came out!! I would love to win your e-book.
Want to also try your Tomato Almond Pesto. Oh magical photographical serendipity…the photo is spinningly beautiful! Thanks for sharing the recipe too…Cheers! I will surely come back more often to go checking new posts … l The best recipe ever. I discovered your cookbook on the library shelf and fell in love with it, I have been making recipes one by one: I fell in love with your website instantly.
Truly wonderful photos as always. I am from Cleveland, Ohio. Love all your food adventures! Ndey from Copenhagen Denmark. I feel so inspired! I love your recipes that celebrate food with good ingredients rather than being obsessive about only making RAW for example.
Read the article on you guys in the May issue of Vegeterian living; great discovery! I am from Guatemala; raised in the Miami, and been living in Europe for the past 10 years.
I own an organic 90 percent vegan restaurant in Trieste,Italy. Awesome cold avocado soup recipe…Thank you so much for sharing; tried it with fresh cilantro, hemp seeds and urucum infused Croatian olive oil. What a pleasure to have found you! Thanks to you both for the book! I am really fortunate to have won it. The tabasco addition intruigues me but I kind of imagine it will be a subtle balancing kick.. Your email is never published nor shared. Home About us Our Books!
Recipe Index Our Apps! Follow any comments here with the RSS feed for this post. Trackbacks are closed, but you can post a comment. What a treat to win your ebook all the way from Summer Hill in Sydney, Australia! Connie from Longvilliers a villages in France. I do love me some Gazpacho, especially ones like this.
Meg from Lowell, Massachusetts. I love your wonderful recepies and pictures. Rikke from Hellerup in Denmark. Wow, for a fluke these photos are no less gorgeous than usual. I would love the book: Everything seems to hit the spot! Noel from Minnesota, USA. Sabine Van der Sande. Sabine from London, England. Just got some dill for stewed cucumbers, so this sounds perfect for the leftover herbs. Hello-im dana from New Orleans. Thanks, as ever, for the inspiring recipes!
Hello, Crossing my fingers! Paula, from Washington, DC. Congrats on your book! Your recipes are always a treat to eat. Anjalee from Washington DC! Thalia, Germany This sounds so good. I was just looking for a cold avocado soup for this weekend and this is perfect! My name is Carmen and I am from Spain. Looks like the perfecty Summersoup! Hi from Marie in Helsinki. Just made a shopping list for these ingredients. A free GKS ebook?!? In for the giveaway, Ana living in Denmark from Portugal originally.
I would love to win your ebook! A very refreshing looking soup! Coconut and avocado pair so well. I would love to win your book.
Your website and recipes are amazing! Such great website and tasty recipes. Yay for the cover recipe! This issue is sitting on my desk right now in Houston, TX. The photo was amazing! Have followed your blog for a while — thanks for inspiring me to a healthier life. What a beautiful pictures!
Looks like a perfect lunch or starter: I would love to win your book! Michelle from Thunder Bay, Ontario, Canada. Would be great to Win one of the books. I am from Berlin, Germany. Molly from Durango, Colorado. I absolutely love your blog! Your food is beautiful and delicious!
Rosalie, from The Netherlands. I always send them on. I would love to win a copy of your ebook. Currently sitting on the balcony in sunny Switzerland. And I love avocados recipe looks lovely. Rachel from Oakland, CA. Inna from Winnipeg, Manitoba, Canada. I have a lot of dill in my garden right now — this sounds wonderful! This soup looks great — and perfect for the long hot, summer! Beautiful photo and delicious recipe.
Annemarie, a Swiss-Belgian living in Canada. Sounds like THE perfect summer soup! Lots of healthy greetings from Germany, Charlene.
I love your reciepes so I would love to win the e-book!!! Dida from Gent Belgium. What a great way to enjoy avocado in the summer! Will definitely try this weekend! Thanks for another great recipe; the soup looks great! I am from Sweden but live in NE America. Definitely on the menu! The photos are an added feast for the eyes! A very pretty picture with the elderberry flowers. Thank you for your good blog. Would love to win your book! Thanks for this opportunity! I LOVE your blog and share the recipes with my friends.
Lovely blog, good food, nice picd. Best wishes from sunny Munich, Germany. Love the ease and beauty of these shots. Such a blessing, really: Jessica Z from Cleveland. I love how easy your contest is: And the soup looks fantastic!! Thank you for all you do. I am a big fan of the site and would be very happy to read the ebook. Olga from Warsaw, Poland. I love avocado and your soup looks amazing, I will try it this summer!
Love your recipes and blog! Beautiful picture and delicious recipe — as always! And super cool give away. Happy belated Midsommar and Sankt Hans.